March 27, 2011- What could be more fun then having late-night shopping's, enjoying delicious and exotic foods in crowded cafés and restaurants, and theatres playing full houses, its all that you ever want to have loads and loads of fun. Here we bring you yet another beautiful city of Norway naming Oslo. Norway is a land for nature lovers, with breathtaking fjords and glaciers, summer's midnight sun and a sparsely populated wilderness. There are opportunities to indulge in skiing, fishing and rock-climbing. Norway's capital city Oslo boasts a spectacular setting at the head of a 110km-long (70 miles) fjord.
Oslo, Norway
Oslo, Norway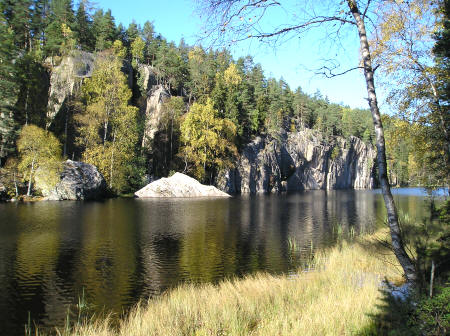 Oslo, Norway
Oslo, Norway
Oslo, Norway
One of the best ways to approach Oslo is by sea with the journey taking you along scenic fjords where fishing boats jostle with cruise liners and luxury yachts. It is a extraordinary experience while going to a beautiful city in a boat as the water takes you the most mesmerizing city ever. Whilst sailing through luscious green islands and outcrops, the city unfolds before your eyes – sprawling out from its compact centre and all around green luscious hills. It presents such spectacular view that will not only take your breath away but restore a beautiful memory for a whole life.
Oslo, Norway
Oslo, Norway
Oslo, Norway
Oslo is a thriving and vibrant city where visitors can enjoy a whole host of activities, you can get everything your heart ever desired. This magical city includes skiing in the freezing winter months to relaxing on the fjord's many beaches during the gloriously long summer days. Oslo is the present-day capital and financial centre of Norway.