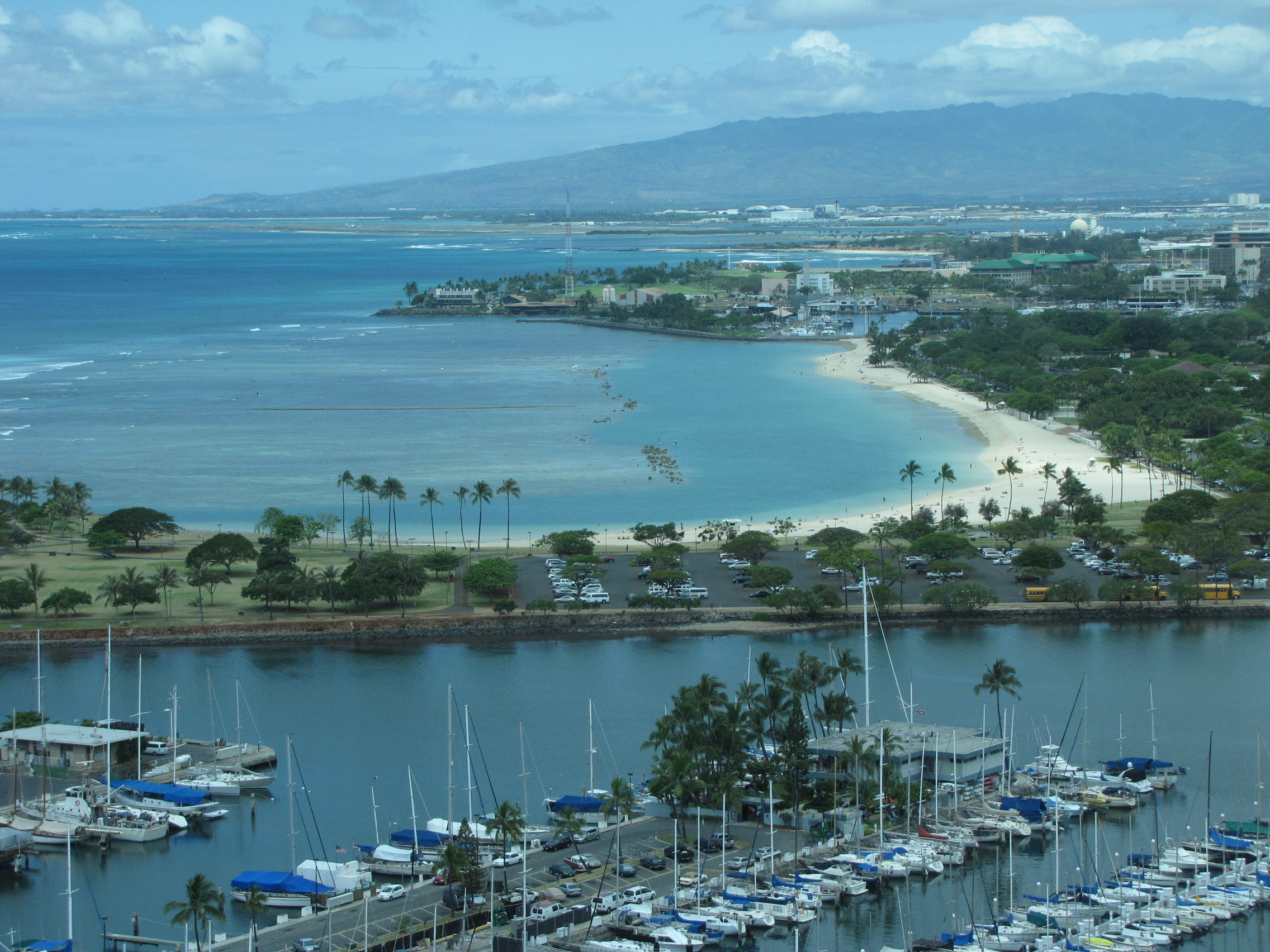 Waikīkī or Waikiki in Hawaiian is a neighborhood of Honolulu, in the City; County of Honolulu, on the south shore of the island of Oʻahu, Hawaii.Waikiki Beach is the shoreline fronting Waikīkī. Waikīkī is home to public places of note, including Kapiʻolani Park, Fort de Russy Military Reservation, Kahanamoku Lagoon, Kūhiō Beach Park, and Ala Wai Harbor.
The Great Night on Waikiki Beach
The Waikīkī skyline is now dotted with an abundance of both high-rises and resort hotels. The beach is actually fairly short, with half of it marked off for surfers. For some distance into the ocean the water is quite shallow, although there are numerous rocks on the bottom. As with most ocean beaches the waves can have some force, particularly on windy days. The surf at Waikīkī is known for its long rolling break, making it ideal for long boarding, tandem surfing and beginners.
The Great Waikiki Beach
Sunset on Waikiki Beach
Beautiful Wave on Waikiki Beach
Waikiki Beach Tourism